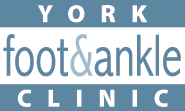 What is chiropody?
The practice of Chiropody is the assessment, prevention and treatment of diseases or disorders of the foot and ankle by therapeutic, surgical, orthotic and palliative means. Chiropody is practiced by regulated practitioners who have undergone government established and recognized programs and examinations. Chiropody can include but is not limited to:
Heel and forefoot pain
Plantar fasciitis
Flat foot care
Sports injury
Custom Orthotics and orthopedic footwear
Diabetic and arthritic foot care
Ingrown, thickened or problematic nails
Children's foot care
Geriatric foot care
Warts, callus and corn removal
Foot ulcerations
Skin and nail infections
Bunions and hammer toes
What are the qualifications of a chiropodist?
Podiatric training begins with a curriculum of medical science courses combined with courses in podiatric medicine, biomechanics, pharmacology, physical therapy, pediatrics, local and regional anaesthesia, and soft tissue surgery. Training generally takes seven to eight years and includes a Bachelor Degree in Science and completion of a Chiropody Program. All Chiropodists must pass a provincial board examination to practice in Ontario.
Chiropodists are regulated professionals in Ontario. Only those who are registered by the College of Chiropodist of Ontario are licensed to practice as Chiropodists or Podiatrists.
What is the difference between a podiatrist and a chiropodist?
Chiropody is the original title for foot specialist. In the 1950's, schools in the USA decided to use the more modern, appropriate and now more widely recognized, term "podiatry." "Podiatry" is now practiced in many parts around the world, and Ontario is the sole jurisdiction still using the old legislative term "Chiropody". Ontario currently has both chiropodists (trained in Canada or UK) and podiatrists (trained in the USA). Both chiropodists and podiatrists can prescribe drugs; assess and diagnose foot and ankle problems; perform soft tissue surgery and provide custom orthotics and orthopedic footwear. In Ontario, both chiropodists and podiatrists are regulated by the College of Chiropodists of Ontario.
Who can see a chiropodist?
All age groups can benefit from professional foot care. Referrals from a family physician are welcome but not required. Each patient can be assured that treatment plans will be specifically tailored to their individual needs.
Foot Facts
The average person takes 8,000 to 10,000 steps in a day. Over a normal lifetime this adds up to more than 184,000 kilometres.
The skin on your feet is 20 times thicker than on any other part of your body!
See more facts
Please contact us at:
Aurora Clinic
42 Wellington Street East
Aurora, ON L4G1H5
(905) 713-2546
Google Map
Markham Family Medical Centre
3000 Hwy 7 East, Suite A202
Markham, ON L3R 6E1
(905) 480-1050
Google Map