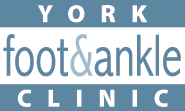 Important Announcement - March 16, 2020
York Foot and Ankle Clinic is committed to the health and safety of our patients and our community. In light of the COVID-19 situation, we are following closely the advice of our public health professionals at a regional, provincial and federal level to ensure that we are taking every measure to protect everyone. We are also adhering to the guidelines set by the College of Chiropodists of Ontario and are taking the following precautionary measures:
If you have travelled out of Canada within the past 14 days, we ask that you do not visit the clinic at this time
If you have a cough and/or fever, regardless of travel history, we ask that you do not visit the clinic at this time
Our clinic will remain open but operating with reduced hours
We will only be seeing patients with essential/high risk foot care needs
if an appointment is already scheduled to visit our clinic before April 5, 2020, we will contact you to discuss scheduling options
we will be exercising increased disinfecting and cleaning of our clinic as well as spacing out appointments to promote social distancing
We thank you for your understanding during this difficult time and we encourage all members of the community to stay safe and healthy.
Welcome
Your feet are a very important part of your body. Through the years they will carry and move you over a lot of ground. In the average lifetime your feet will walk the equivalent distance of 6 to 8 times around the world. No wonder 3 out of 4 persons will develop a foot problem! Chiropody can help keep your feet healthy and pain free. Be sure to take steps toward your overall health and include a foot care specialist in your professional health care team!
Don't forget to visit our new clinic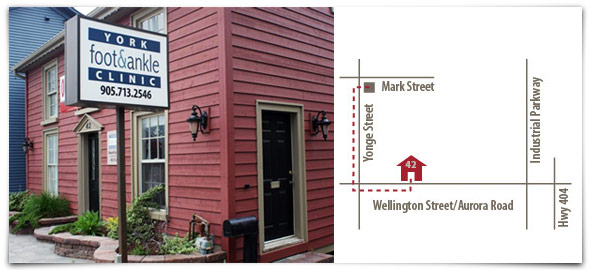 Foot Facts
The average person takes 8,000 to 10,000 steps in a day. Over a normal lifetime this adds up to more than 184,000 kilometres.
The skin on your feet is 20 times thicker than on any other part of your body!
See more facts
Please contact us at:
Aurora Clinic
42 Wellington Street East
Aurora, ON L4G1H5
(905) 713-2546
Google Map
Markham Family Medical Centre
3000 Hwy 7 East, Suite A202
Markham, ON L3R 6E1
(905) 480-1050
Google Map