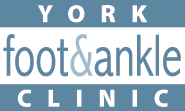 Your safety is our top priority
With Ontario's announcement that masking mandates will be lifted on Mar 21, we would like to notify you that this does not include health care settings.
As such, all staff and patients at York Foot And Ankle Clinic will be required to wear a mask at all times during your visit. We will also continue to adhere to strict cleaning protocols and physical distancing where possible.
Looking forward to seeing you soon!
Welcome
Your feet are a very important part of your body. Through the years they will carry and move you over a lot of ground. In the average lifetime your feet will walk the equivalent distance of 6 to 8 times around the world. No wonder 3 out of 4 persons will develop a foot problem! Chiropody can help keep your feet healthy and pain free. Be sure to take steps toward your overall health and include a foot care specialist in your professional health care team!
Don't forget to visit our new clinic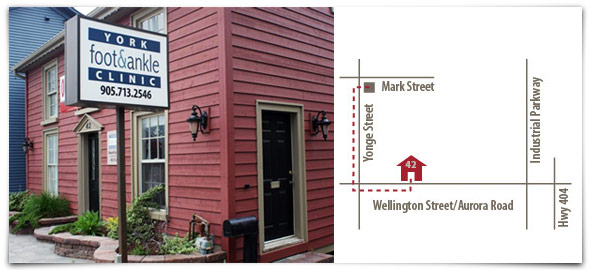 Foot Facts
The average person takes 8,000 to 10,000 steps in a day. Over a normal lifetime this adds up to more than 184,000 kilometres.
The skin on your feet is 20 times thicker than on any other part of your body!
See more facts
Please contact us at:
Aurora Clinic
42 Wellington Street East
Aurora, ON L4G1H5
(905) 713-2546
Google Map
Markham Family Medical Centre
3000 Hwy 7 East, Suite A202
Markham, ON L3R 6E1
(905) 480-1050
Google Map