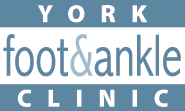 Re-opening Monday May 25!!
As many of you are already aware, York Foot & Ankle Clinic has been closed due to the Covid-19 pandemic except to see emergency patients. With recent announcements by the provincial government, medical clinics like ours are now able to reopen to provide essential footcare services.
We have implemented new measures in our practice in accordance to the guidelines provided by Public Health Ontario as well as the College of Chiropodists of Ontario. These will include the wearing of face masks by all staff as well as patients, continued screening for patients who exhibit symptoms or have been in contact with someone who has, social distancing within the clinic, and enhanced disinfection of all surfaces that patients may come in contact with.
Please call 905-713-2546 to book your appointment and please bear with us as it will take some time for our schedule to return to normal.
Looking forward to assisting you!
Welcome
Your feet are a very important part of your body. Through the years they will carry and move you over a lot of ground. In the average lifetime your feet will walk the equivalent distance of 6 to 8 times around the world. No wonder 3 out of 4 persons will develop a foot problem! Chiropody can help keep your feet healthy and pain free. Be sure to take steps toward your overall health and include a foot care specialist in your professional health care team!
Don't forget to visit our new clinic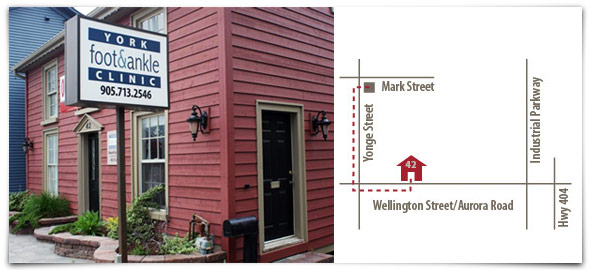 Foot Facts
The average person takes 8,000 to 10,000 steps in a day. Over a normal lifetime this adds up to more than 184,000 kilometres.
The skin on your feet is 20 times thicker than on any other part of your body!
See more facts
Please contact us at:
Aurora Clinic
42 Wellington Street East
Aurora, ON L4G1H5
(905) 713-2546
Google Map
Markham Family Medical Centre
3000 Hwy 7 East, Suite A202
Markham, ON L3R 6E1
(905) 480-1050
Google Map